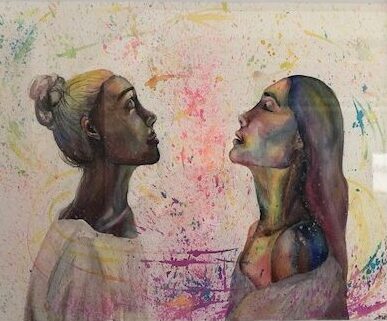 Services at the Clarina Howard Nichols Center
Clarina provides the following free and confidential services to survivors of domestic or sexual violence:
24-hour Hotline
Advocates are available 24 hours a day, seven days a week to speak with survivors of domestic or sexual violence on the phone. Call 802-888-5256.
Calling the hotline is the first step to getting services from Clarina, whether that means connecting with an advocate for support or advocacy services or requesting emergency shelter. If calling the hotline is not a safe option, you can email info@clarina.org and an advocate will respond within 24 hours. Note: for safety reasons, you may want to delete any messages to or from Clarina.
If you are not in Lamoille County, and would like to reach the organization in your area, please call the following statewide hotline numbers. Your call will be routed to the nearest organization:
Domestic Violence – 800-228-7395
Sexual Violence – 800-489-7273
Advocacy and Support Services
Trained advocates are available to support domestic and sexual violence survivors through a wide variety of issues including:  
Legal Advocacy

:

Advocates can

accompany survivors to court or police interviews and to assist survivors in filing Relief from Abuse O

rders or police reports. Our advocates are not attorneys and cannot represent survivors in court. However, advocates can work alongside attorneys to support survivors

through the

leg

al process

and can help survivors find legal representation if they need it.


C

larina

works in partnership with the Lamoille County State's Attorney's Office and the Lamoille Special Investigation Unit to ensure survivor notification, input and advocacy throughout the criminal justice process.  

Medical Advocacy: Advocates can support survivors seeking medical care. This may include visits to the hospital, doctor's appointments, and the emergency department.  Our advocates are trained to support survivors during SANE exams (the exam to collect evidence when you have been sexually assaulted). Advocates can provide information and referrals regarding health care insurance and obtaining financial assistance for medical expenses.

Community Advocacy

: Advocates can support survivors who need help connecting with community organizations, 211, public assistance, veteran's services, disability services, parent and child support services, food and nutrition resources, and other local resources.

Housing Advocacy

: Advocates can connect survivors to community resources and offer support and information about emergency, temporary and permanent housing options.

Gene

ral Support

: Advocates are available to talk with survivors at all stages of healing. Advocates can provide emotional support, safety planning, information, and referrals.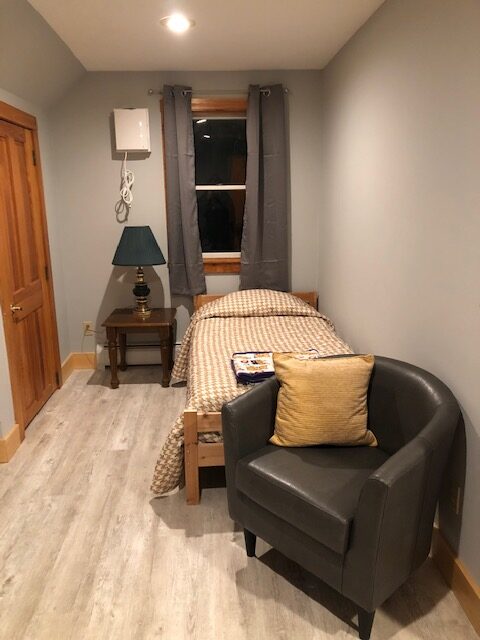 Emergency Shelter
Clarina operates an emergency shelter—a safe environment in which to explore options and identify next steps toward a life free of violence. We are a pet-friendly shelter because we recognize that pets are an important emotional support to survivors and their children and may also be abused if they remain in the home. Shelter guests meet regularly with advocates for emotional support, assistance with setting and achieving goals, and safety planning.
Children's Services
Advocates provide support for survivors to sustain healthy relationships with their children and direct services to children who have experienced or witnessed violence including support, skill building and safety planning. Services are provided in shelter and the community.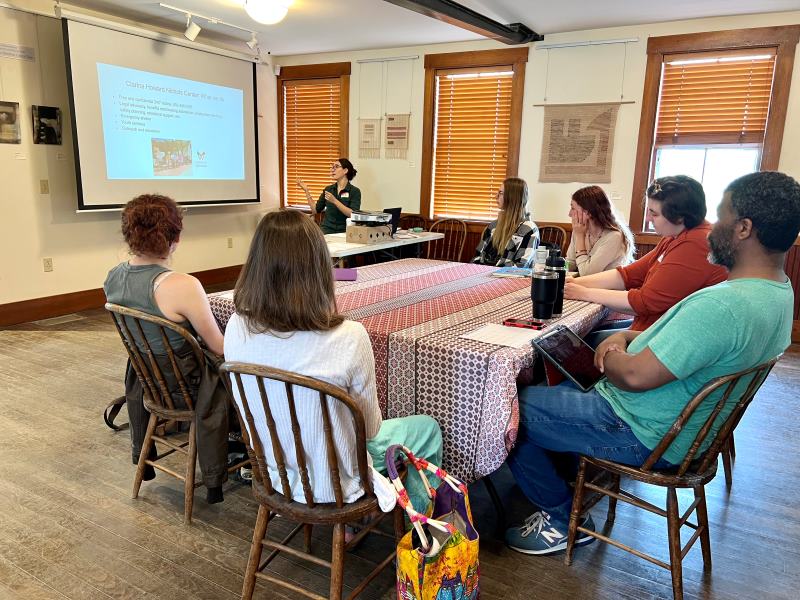 Outreach and Education
Staff offer presentations and trainings to organizations, schools, and businesses in Lamoille County on topics related to domestic and sexual violence. All presentations and trainings are tailored to meet the needs and interests of the audience. At least once annually, Clarina offers an intensive 20-hour Community Advocacy Training for volunteers and interested community members.
If you are interested in learning more about our outreach and education opportunities, please call our business line at (802) 888-2584 or email Avalon Styles-Ashley, Outreach Coordinator and Advocate, at astyles@clarina.org.
Thank you for supporting Clarina!